We are the cleaning products supplier to trust.
Running an exterior cleaning business requires a lot of time and effort on your part, and it also requires the right equipment. Without the proper equipment, it'll be far more difficult to achieve the high-quality results you and your clients want. This can make it hard to make any headway in your market and provide the great service that you want to give to your customers.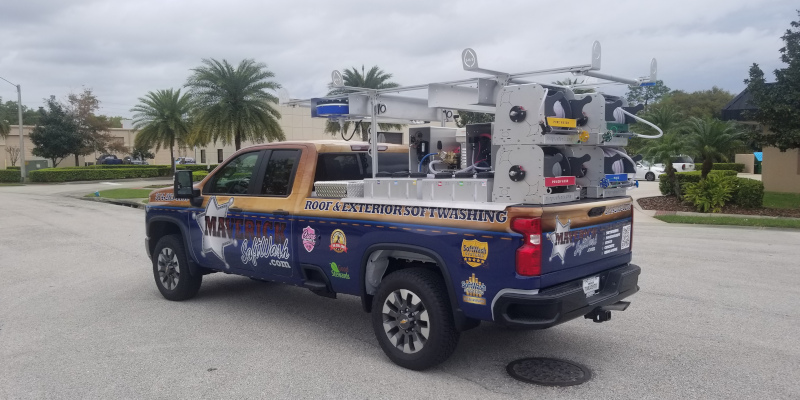 If you're looking for high-quality exterior cleaning products that you're proud to throw on your truck or van, we have you covered. At Disruptor Manufacturing, we are a cleaning products supplier located in Sanford, Florida, and we're here to introduce you to our high-quality lineup of products.
As a cleaning products supplier, we primarily provide solutions for both soft washing and pressure washing businesses, as well as other types of cleaning companies. Our lineup of products includes exterior spray equipment, pest control equipment, window cleaning equipment, hose reels, and more.
In addition to our lineup of equipment you can purchase directly from us, we can also customize solutions for you. If you need a specific setup for your spraying equipment, we want to talk to you! As a cleaning products supplier, we can customize equipment that gets whatever job you need to get done and exceeds your expectations.
It's good to be disruptive, and our innovative exterior cleaning equipment is doing exactly that. For more information about our lineup of existing equipment or to get started customizing your own equipment, get in touch with us today.