Turn to us for custom sprayers.
If you run an exterior cleaning business, you know firsthand how important it is to have spraying equipment that works well and gets incredible results. For this reason, you know you can't always stick with standard spraying equipment right off the shelf. Sometimes, you need custom sprayers that will perfectly accommodate your specific needs so you can continue to provide excellent services to your clients.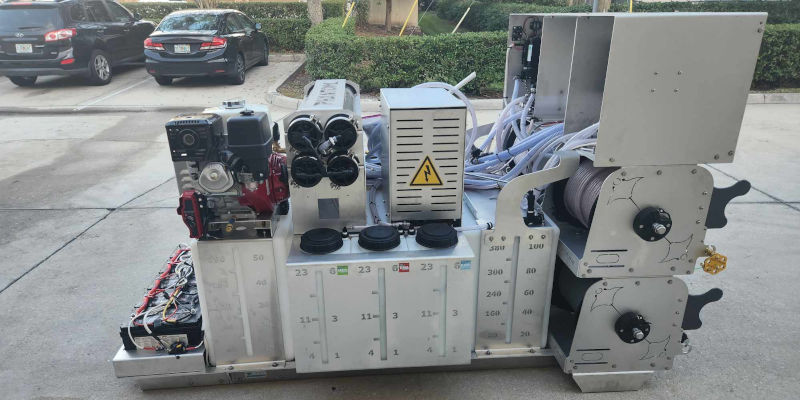 If you want to develop custom sprayers for your business, partner with us at Disruptor Manufacturing. We're located in Sanford, Florida, and we've created custom sprayers for a wide variety of clients. Whether you specialize in pressure washing, soft washing, or any other type of cleaning, we can create custom sprayers to meet your needs.
If you're curious about what makes our custom sprayers different than standard products, it's important to know that we customize and build these products to meet the specific needs of each client. We have years of experience developing high-quality spraying equipment, so we know exactly what needs to go into every piece of equipment to get superior results.
We'll work collaboratively with you when you turn to us for custom sprayers. We'll listen to what you need, what you expect, and what you need to achieve with your spraying equipment. From there, we'll create equipment that not just meets but exceeds your expectations.
Improve your business's overall productivity and the effectiveness of your services by investing in custom sprayers. To start the customization process and tell us more about your ideas, reach out to us today.
Similar Services We Offer: