Our battery sprayers give a cleaner, more efficient alternative.
Our battery-powered sprayers aren't just keeping up with the industry – they're setting the pace. The freedom and flexibility you'll get with our products is unmatched, letting you break free of old spray methods. Our battery sprayers give a cleaner, quieter, more efficient alternative to traditional sprayers. For example, battery-powered sprayers are changing how gardening and pest control are done. These new tools are portable since they run on rechargeable batteries, not cords or pumping by hand. This makes it easier to move around efficiently.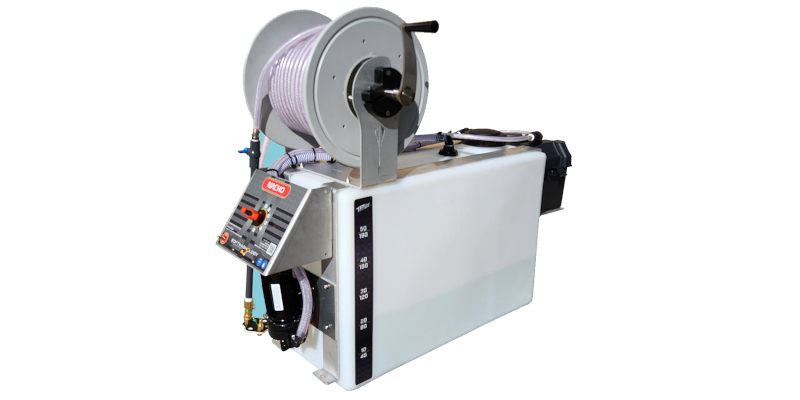 At Disruptor Manufacturing, we use cutting-edge battery tech that not only lasts longer than others but charges fast. This means you're always ready for the next project without frustrating waits. Our sprayers have adjustable nozzles and multiple spray options, so you can fine-tune spraying down to the last detail. Whether you're misting delicate plants or power-spraying pesticides, our sprayers can handle it all. With just the push of a button, you can spray steadily without wearing yourself out from pumping manually. That's great when you've got large areas to cover.
Sustainability isn't just some trendy word for us. That's why our battery-powered sprayers are designed to be environmentally friendly while still getting the job done. Precision matters when applying pesticides or fertilizer, and battery sprayers give you good control over the spray pattern and flow rate. That way, you can target specific spots accurately, whether you need a fine mist or a concentrated stream.
When you decide to go with us, you're consciously choosing to hold yourself to a higher standard. You're not just making a purchase- you're investing in a product that represents quality, efficiency, and sustainability. You're aligning yourself with a Sanford, Florida-based brand that is devoted to shaking up the industry, one innovative new product at a time. So why settle for mediocrity when you could have the best? Contact us about the spraying technology of the future.