We offer custom sanitation sprayers to help you better serve your clients.
Disruptor Manufacturing was founded in 2017 with the goal of manufacturing equipment for our founder's dedicated soft washing company. Two years later, we decided to offer our services to a greater variety of industries, including pest control, auto detailing, exterior cleaning, and more, and today we are proud to serve clients in a wide range of fields. One of the many types of equipment that we offer is sanitation sprayers, and we encourage you to give us a call to learn more about the options we offer for the sanitation industry.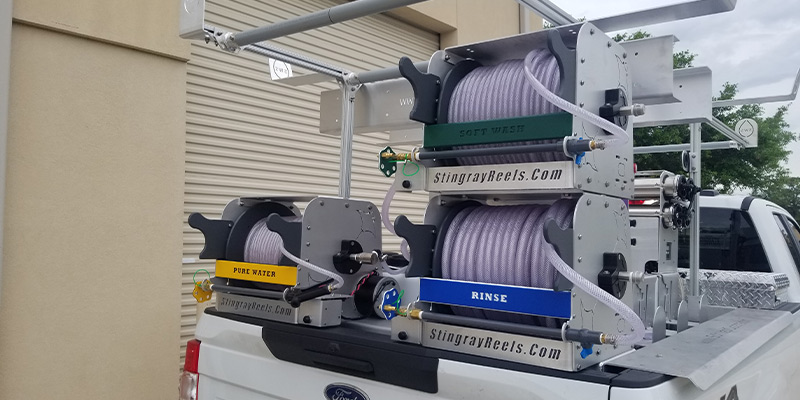 While sprayer technology has remained largely unchanged in many ways for the past 40 years, our team understands that the differences between various types of spray equipment can be crucial. When you come to us for sanitation sprayers, we will make sure to design your equipment to suit your operation's specific needs, adjusting each part of the components to ensure the finished machine delivers the effective, reliable performance that you are looking for. Our team will ensure that your new equipment allows you to deliver top-notch results, so you can take pride in your work and ensure your clients will be completely satisfied.
We are based in Sanford, Florida, and we have produced equipment for a wide variety of businesses and industries over the years. If you are looking for cutting-edge sanitation sprayers that will give you the effective, reliable performance your operation needs, just give us a call.