Our team offers high-quality soft wash equipment to help you deliver top-notch results to your clients.
Here at Disruptor Manufacturing, we have worked in the soft washing industry for many years, ever since our founder, AC Lockyer, founded his soft washing company Mallard Systems in the early 1990s. Since then, the soft washing side of the business continued to grow, eventually reaching the point where it made sense to found Disruptor Manufacturing to produce necessary soft wash spray equipment in-house, rather than outsourcing it to someone else.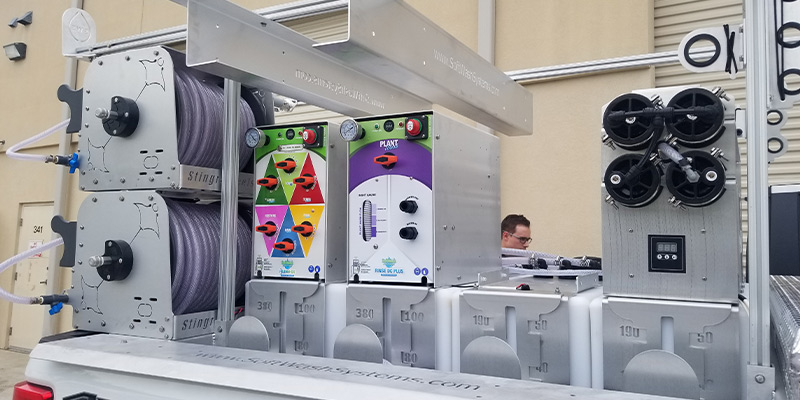 Today, we produce high-quality sprayers for a variety of industries, including auto detailing, sanitation, and more, but we have never forgotten our roots in the soft washing industry. If you are looking for the right soft wash equipment for your business, simply turn to our team to get the cutting-edge products you deserve.
Due to our long experience in the soft washing industry, we understand exactly how soft wash equipment needs to work in order to produce the best results. When you come to our team for soft washing equipment, we will help you select the right tools for your operation, and we can even design and manufacture custom spray equipment that will further improve your results. To learn more about what we can do for you, don't hesitate to reach out to our team.
Our team is based in Sanford, Florida, and we have extensive experience in the soft washing industry. If you are looking for the effective, reliable soft wash equipment you need to keep your operation running smoothly, just give us a call to find out more about how we can help.