We're bringing hose reels into the 21st century.
The industry of hose reels has been mired in the same problems for a significant amount of time. The introduction of our STINGRAY reels, however, has created quite a disruption. At Disruptor Manufacturing, we have rethought the conventional design of the hose reel, which has remained unchanged for more than half a century. STINGRAY Reels are bringing hose reels into the 21st century with our eight newly patented innovations that improve functionality and aesthetics.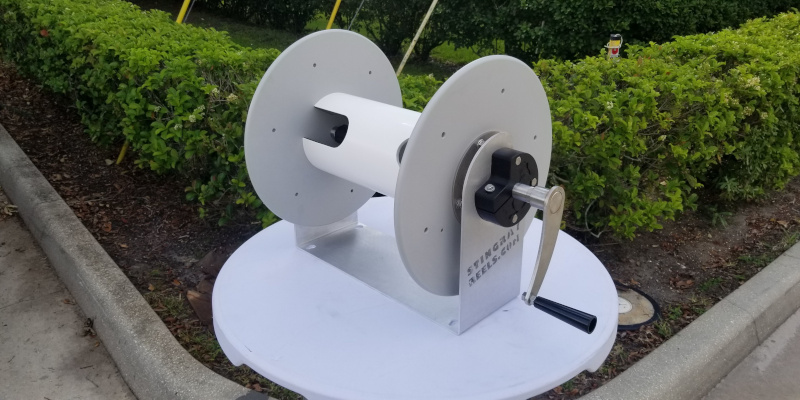 These are not like the ordinary hose reels that you are used to. Our STINGRAY reels are designed to work hard every day while maintaining a sleek and modern appearance in comparison to other reels. This is accomplished by combining good looks and top performance in a way that has never been seen before. The eight patents that we own set STINGRAY Reels apart from the competition. Each patent is a significant step forward for the capabilities and layout of hose reels. STINGRAY Reels are always pushing the envelope in terms of what is possible. Whether it be making them easier to use, more robust, or better performing, STINGRAY hose reels give your business a competitive advantage.
Reliability is important, and you can count on our STINGRAY Reels to perform every day. STINGRAY reels are the best option for individuals who are looking for gear that is robust enough to withstand the rigors of regular use. In addition, each one of them is covered by our unrivaled lifetime warranty. Our team is based out of Stanford, Florida, so give us a call to find out about STINGRAY reels and discover what you've been missing from the conventional hose reel.